Oxford University Business Economics Programme
Latest Tweets from @OUBEP
Rui Esteves now debates Monetary Policy Vs Fiscal Stimulus. He makes arguments for both taxing and government spending, looks at examples of US and other Fiscal stimulus packages but also considers the case of France who both spends and taxes. #OUBEP2019 #Fiscalpolicy
Wed Jul 24
"Economic forecasting is like driving a car with a brake and accelerator that react with a lag and with the windscreen blacked out, by looking into the rear mirror" (Frank Paish, Professor @LSEnews ) >> We shall leave this to the pro then!
Wed Jul 24
Rui Esteves takes the helm today to debate #economicpolicy & the role of #centralbanks. He questioned the Central Bank credibility, compares open & closed economies in regards to inflation & asks why some central banks announce negative interest rates & the limits of that policy,
Wed Jul 24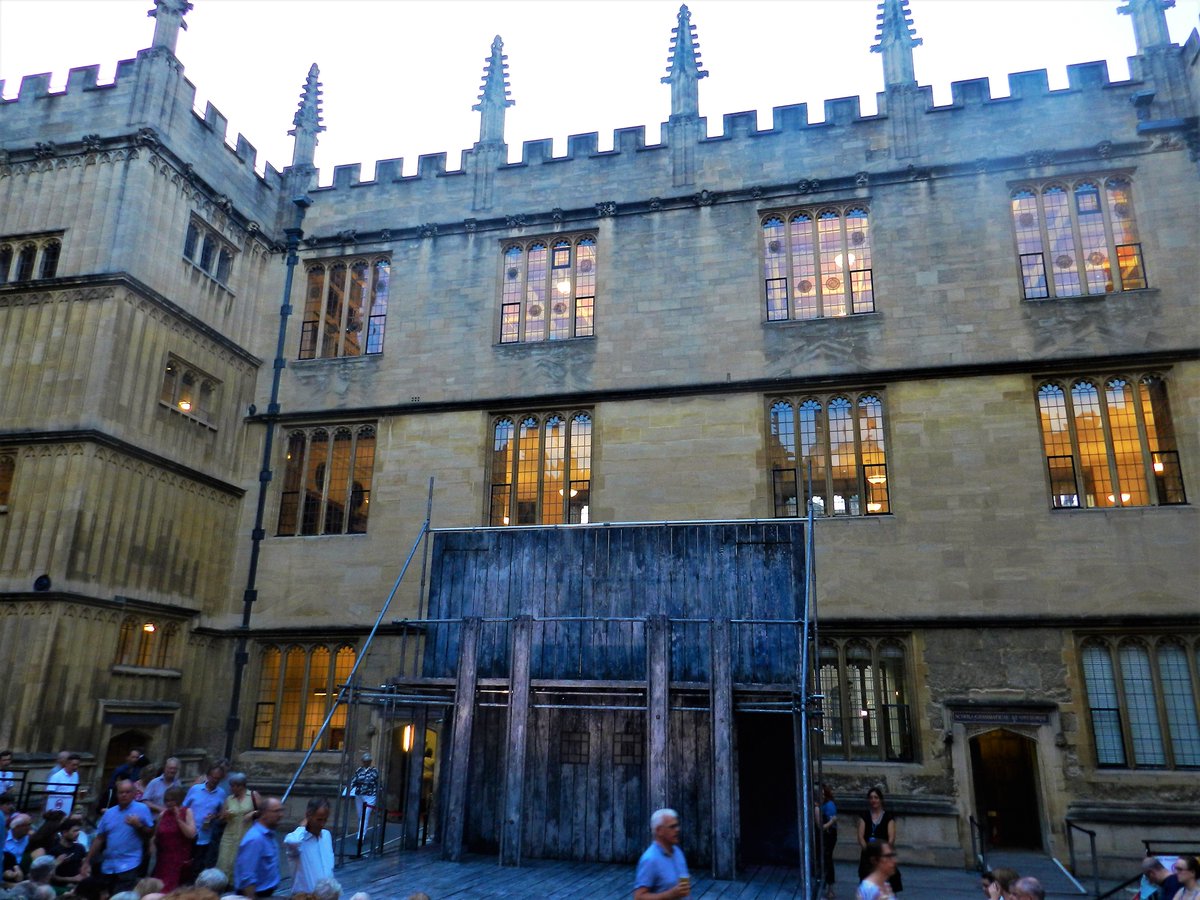 Last night #OUBEPdelegates were treated to a representation of The Comedy of Errors by Shakespeare at @bodleianlibs What a stage! #OUBEP2019 https://t.co/iuVUh1tyI3
Wed Jul 24
Registrations now open for a big Conference at Oxford on Net Zero Emissions, 9-11 September. Register at https://t.co/YkTTKd03A6. Organised by @TheSmithSchool @ecioxford @oxmartinschool
Tue Jul 23
As the new Prime Minister is about to be named, no doubt #Brexit and the Economy will be on top of his agenda. So we ask our #OUBEPdelegates Why the UK economy may have slowed down after the Brexit vote, even though all trade treaties and policies are still the same?
Tue Jul 23
Interesting piece in FT on rise of "reduced hours working" in #Germany manufacturing sector. Worries about trade war and slowdown in #China hitting industry. Not an approach that would be easily adopted in many other countries.
Tue Jul 23
As we look at Macroeconomics and country level growth, we reflect on this brilliant @TEDTalks from @KateRaworth who compares a sustainable & universally beneficial economy to a doughnut 🍩 https://t.co/LNP1UCDLOS #Doughnutseconomics
Tue Jul 23
Punchy debate between @jasonhickel & John Browne on "Should we pursue boundless economic growth? Is growth the source of our climate crisis or the means to fixing it?" https://t.co/jvNkHPli1f @WEAll_Alliance
Tue Jul 23
#OUBEPdebate asks why eponymous brands are so successful? https://t.co/1Iz78DUVb5 #OUBEP2019 #TheEconomicsofBranding
Tue Jul 23
*Bad pun alert* Economy can be a bit of a jungle for the untrained eye. Petr Sedlacek talks to about #gazellefirms in his research but we wonder who is truly behind those high growth firms? Are HIPPOs responsible for driving the Lion's share of this? https://t.co/FPUtLsuBhb
Tue Jul 23
The Oxford University Business Economics Programme (OUBEP) is an intensive two-week executive education programme based in Oxford.
By combining high-calibre academic tuition, industry-leading keynote speakers, and a diverse group of delegates, OUBEP creates a dynamic space to explore economic theory and applications which can be used to create strategic impact.
Faculty
Course Tutors: Faculty members from the Department of Economics at the University of Oxford support individual learning throughout the programme and facilitate discussion and analysis.
Lecturers: First-class economists selected from a variety of academic and industry-based organisations expand on theoretical ideas and provoke new thinking.
Guest Speakers: Distinguished industry-leading keynote speakers join the programme in the evenings to provide topical examples of economic theory in practice. Previous speakers have included representatives from the European Central Bank, the European Commission, The Economist, major infrastructure projects, pharmaceutical companies and a variety of NGOs.
Delegates
Delegates are carefully selected to create a diverse and international forum bringing perspectives and experience from every sector and continent.
They are typically high-potential business executives and senior decision-makers in policy-making and NGO roles, who have a minimum of five years' leadership experience.
More About the Delegates
Foster a new way of thinking
Broaden Economic Perspective
Establish a first class network
The programme has provided me with a far greater depth of understanding of the business in which I operate...
Duncan Goldsworthy, Respiratory Product Stream Director GlaxoSmithKline
A unique opportunity to reflect on the economic drivers – and business behaviours and strategies – that we all experience, but may not have had the opportunity to study in any depth, or with the benefit of expert tuition.
Ron Gerrard, Vice President Operations and Technology, Huntsman Polyurethanes
Being better able to understand the economic aspects of business situations and learning how to apply my own economic perspective has been of great benefit to my work.
Mike Saxton, Associate Director, Product Supply Oral Care Business, EMEA, Procter & Gamble
A great experience to learn and network with extraordinary people
Julia Oppermann, Managing Director, Chemical & Natural Resources Practice, Accenture
The quality of the faculty and guest speakers for the course is only equalled by the quality of the experienced participants who bring their personal and professional learning and knowledge to the course and enable a high level of reasoned debate and
Ron Gerrard, Vice President Operations and Technology, Huntsman Polyurethanes
It's an immersive programme which brings you not only a wealth of exposure to top academics, but also industry leaders.
Ruth Crowell, Chief Executive, London Bullion Market Association