Oxford University Business Economics Programme
Latest Tweets from @OUBEP
We've talked about #Gametheory applied to football and business, but how about to @LoveIsland ? Yes you've read right, our own @t8el watched the show "for research purposes" 😜and tells us about 3 key lessons we can learn from it.https://t.co/ftQmcALLpm #EconomicsofLoveIsland
Thu Jul 18
Prof. David Myatt returns to #OUBEP2019 for a 2nd day to talk about #GameTheory & its application. Still buzzing from the #Womensworldcup we try to understand what makes a winning football team with this great article https://t.co/fJdv1FGfvZ and how this applies to #business
Thu Jul 18
..Probably the most important lesson learnt at #OUBEP2019 ! #TheStrategyofDinnerParties #WineEconomics https://t.co/DBoUyESIzDHELLOW
Wednesday's @OUBEP most important lesson of the day: - to achieve red wine max you need to locate at the end of the dining table with a surplus of white wine drinkers #importantlesson #everydayeconimicsinaction
Thu Jul 18
If you are interesting in the topic of #pricedispersion we strongly recommend this paper by Prof. David Myatt from @LBS https://t.co/Ez6OWKPTqB #clearinghousemodel #prominence #advertising #buyersearch
Wed Jul 17
#OUBEPdelegates are learning how to exploit #marketpower by considering the trade off between volume & profit margins; They'll generate some rules of thumb for choosing either the scale of operation or price to best exploit market power and considerhow to deal with competitors.
Wed Jul 17
It's Day 5 of #OUBEP2019 and we are honoured to have Prof. David Myatt from @LBS lecture on #MarketPower. Linking back to our topic from Day2 on #incomeinequality this article by @joshgans @ALeighMP Martin C. Schmalz & @AdamJTriggs is a great read https://t.co/WXXhWfXGvW
Wed Jul 17
..such a lovely evening discovering the little quirks of Oxford. Glad you all had a good time! https://t.co/9y11XMovUgHELLOW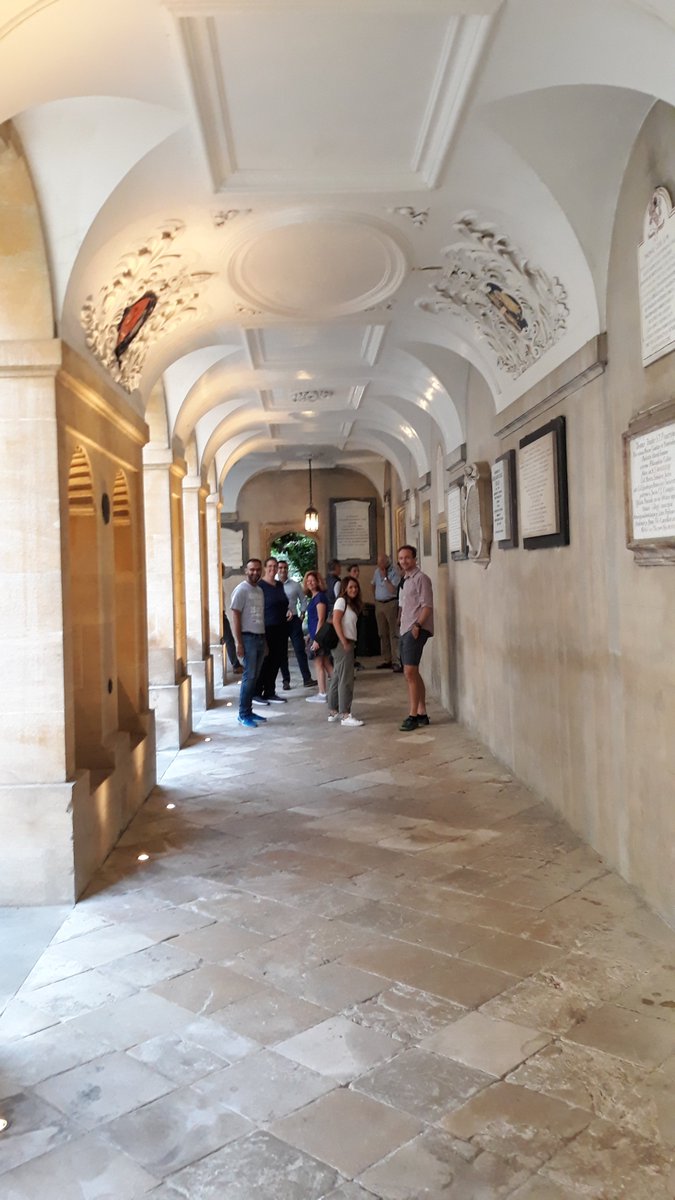 Freed from #EgrovePark, algebraic equations and calculating the dead weight loss @OUBEP 2019 students wander the corridors of Corpus Christi College at Oxford University, consider the cost of education and remember today's key lesson -#DebtIsGood https://t.co/aR2ZNITUMy
Tue Jul 16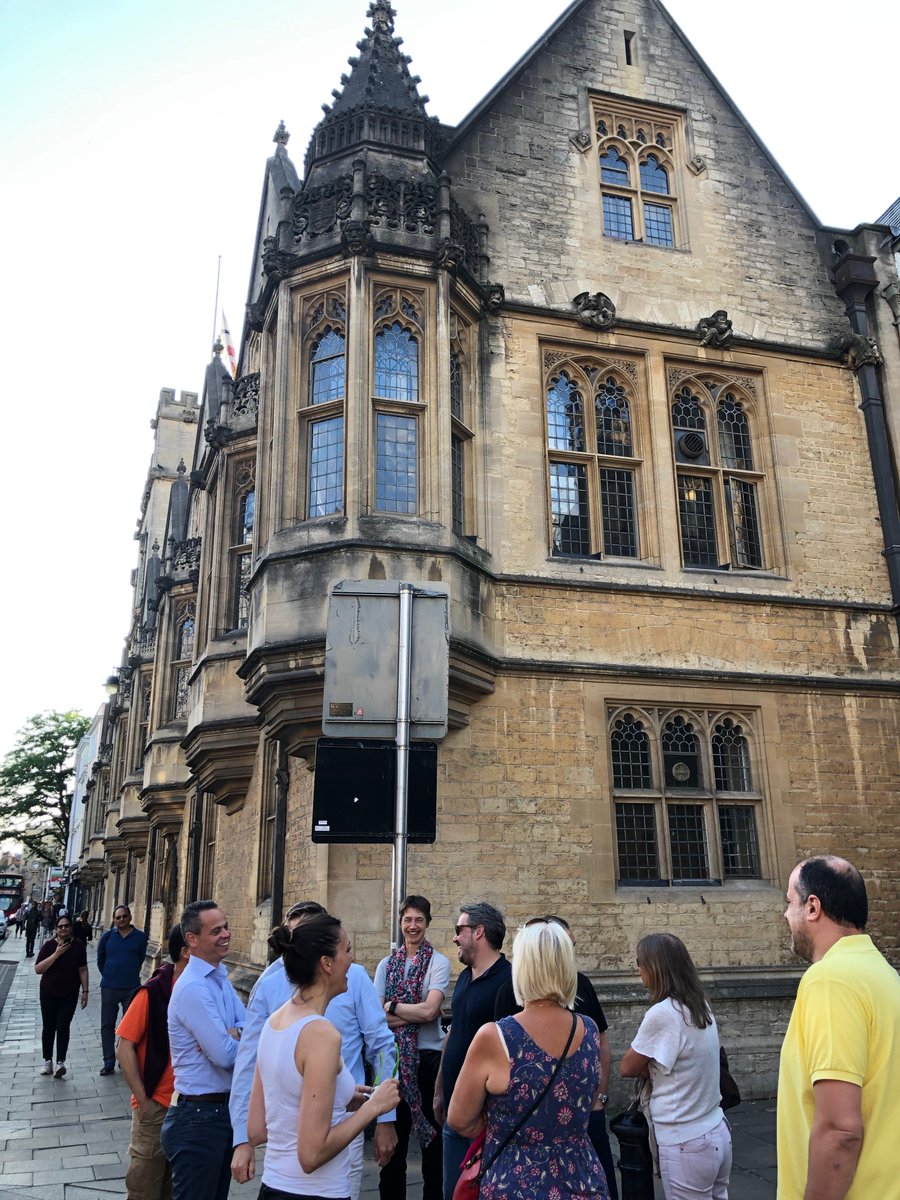 What a glorious evening in #Oxford where our #OUBEPdelegates enjoyed a walking tour, learning about the unique and quirky #college system and fun facts about @BillClinton learning to ride a bike. Such a brilliant way to discover the city for our foreign guests. #discoverOxford https://t.co/rXXMhvE7Pn
Tue Jul 16
The Oxford University Business Economics Programme (OUBEP) is an intensive two-week executive education programme based in Oxford.
By combining high-calibre academic tuition, industry-leading keynote speakers, and a diverse group of delegates, OUBEP creates a dynamic space to explore economic theory and applications which can be used to create strategic impact.
Faculty
Course Tutors: Faculty members from the Department of Economics at the University of Oxford support individual learning throughout the programme and facilitate discussion and analysis.
Lecturers: First-class economists selected from a variety of academic and industry-based organisations expand on theoretical ideas and provoke new thinking.
Guest Speakers: Distinguished industry-leading keynote speakers join the programme in the evenings to provide topical examples of economic theory in practice. Previous speakers have included representatives from the European Central Bank, the European Commission, The Economist, major infrastructure projects, pharmaceutical companies and a variety of NGOs.
Delegates
Delegates are carefully selected to create a diverse and international forum bringing perspectives and experience from every sector and continent.
They are typically high-potential business executives and senior decision-makers in policy-making and NGO roles, who have a minimum of five years' leadership experience.
More About the Delegates
Foster a new way of thinking
Broaden Economic Perspective
Establish a first class network
The programme has provided me with a far greater depth of understanding of the business in which I operate...
Duncan Goldsworthy, Respiratory Product Stream Director GlaxoSmithKline
A unique opportunity to reflect on the economic drivers – and business behaviours and strategies – that we all experience, but may not have had the opportunity to study in any depth, or with the benefit of expert tuition.
Ron Gerrard, Vice President Operations and Technology, Huntsman Polyurethanes
Being better able to understand the economic aspects of business situations and learning how to apply my own economic perspective has been of great benefit to my work.
Mike Saxton, Associate Director, Product Supply Oral Care Business, EMEA, Procter & Gamble
A great experience to learn and network with extraordinary people
Julia Oppermann, Managing Director, Chemical & Natural Resources Practice, Accenture
The quality of the faculty and guest speakers for the course is only equalled by the quality of the experienced participants who bring their personal and professional learning and knowledge to the course and enable a high level of reasoned debate and
Ron Gerrard, Vice President Operations and Technology, Huntsman Polyurethanes
It's an immersive programme which brings you not only a wealth of exposure to top academics, but also industry leaders.
Ruth Crowell, Chief Executive, London Bullion Market Association