Oxford University Business Economics Programme
The Oxford University Business Economics Programme is an intensive, two-week development experience for the next generation of senior leaders.
By combining high-calibre academic tuition, industry-leading keynote speakers, and a diverse group of delegates, OUBEP creates a dynamic space to explore economic theory and applications which can be used to create strategic impact.
OUBEP: The Ultimate Leadership Accelerator
Foster a new way of thinking
Broaden Economic Perspective
Establish a first class network
Faculty
Course Tutors: Faculty members from the Department of Economics at the University of Oxford support individual learning throughout the programme and facilitate discussion and analysis.
Lecturers: First-class economists selected from a variety of academic and industry-based organisations expand on theoretical ideas and provoke new thinking.
Guest Speakers: Distinguished industry-leading keynote speakers join the programme in the evenings to provide topical examples of economic theory in practice. Previous speakers have included representatives from the European Central Bank, the European Commission, The Economist, major infrastructure projects, pharmaceutical companies and a variety of NGOs.
Delegates
Delegates are carefully selected to create a diverse and international forum bringing perspectives and experience from every sector and continent.
They are typically high-potential business executives and senior decision-makers in policy-making and NGO roles, who have a minimum of five years' leadership experience.
Latest Tweets from @OUBEP
Grab your coffee, we're live in 30mins with Michelle Rendall from @MonashUni @katrinemarcal and @SukiFuller for the last part of our #EconomicsofDiscrimination series. We're talking Technology Innovation, inequalities and gender this morning.
Fri Nov 27
🤓 Pre-read alert for those who are very committed students before tomorrow's session on #EconomicsofDiscrimination : This article from @voxeu by Michelle Rendall on Technology innovation, inequalities and gender https://t.co/OeFuRFNdPn 👩🏿‍💻
Thu Nov 26
This Friday is the last part of our #EconomicsofDiscrimination series with Michelle Rendall from @MonashUni @katrinemarcal and @SukiFuller on Technology innovation, inequalities and gender. Watch Michelle's video to find out more about her research https://t.co/HiIFC0B87J
Wed Nov 25
Next week is the final part of our #EconomicsofDiscrimination seminar. Michelle Randall from @MonashUni will share her research on #TechInnovation and #Genderinequalities and we're delighted to welcome back @katrinemarcal to the panel alongside @SukiFuller
Thu Nov 19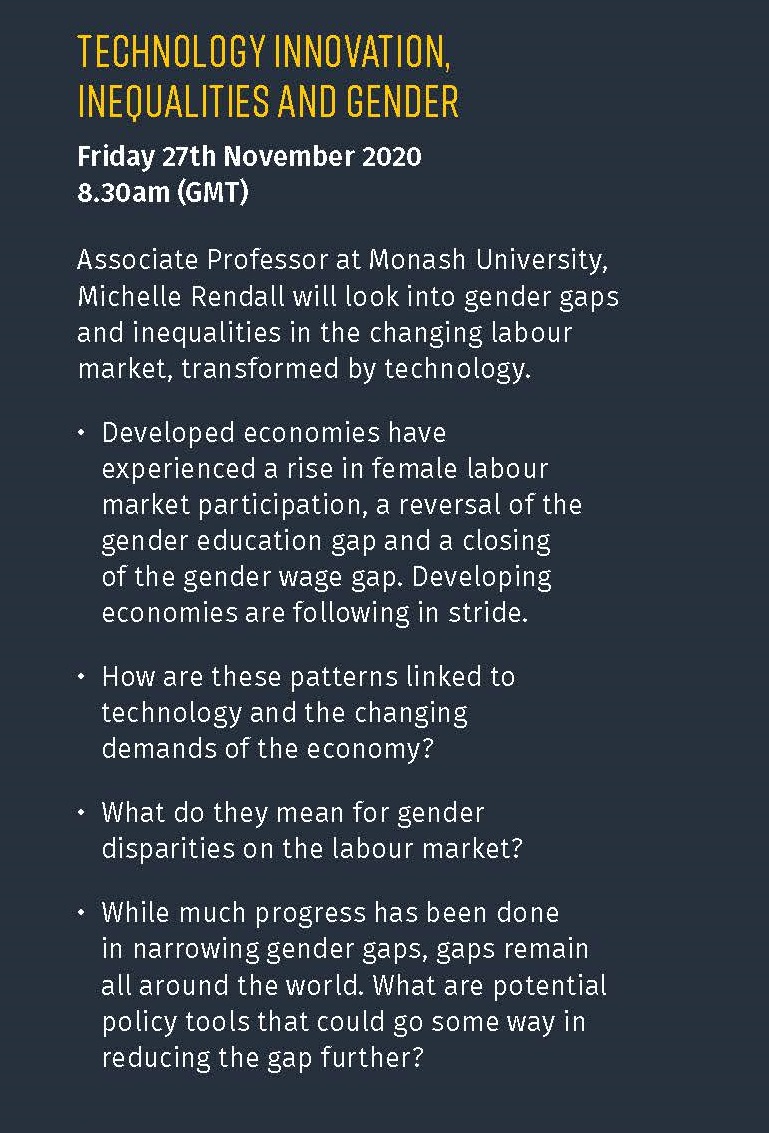 Join 🔈 @OUBEP - bright & early ⛅ - Friday 08.30 GMT for: 'Technology Innovation, Inequalities & Gender' Michelle Rendall (@MonashUni) explores gender gaps in a labor market, transformed by tech. #EconomicsofDiscrimination @OxUniStudents Sign up 👉https://t.co/RjowBGDMQw https://t.co/1izJXZvc1j
Wed Nov 18
..#OUBEP will also be part of the conversation. We look forward to bringing the latest #EconomicsResearch #data to our business leaders in order to work on #NetZeroobjectives https://t.co/JonPZrET4H
Wed Nov 18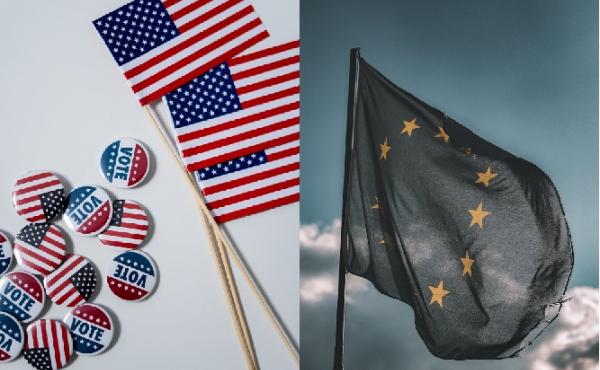 🔈 Tomorrow at 5PM: 'Break-Down or Revitalization? Transatlantic Relations after the US Elections' Hear from @tonylgardner - former US Ambassador to the EU & Peter Wittig former German Ambassador to the UN, UK & US. Bound to be a fascinating talk! https://t.co/DwR4VgOYiu https://t.co/2GpnKduLur
Mon Nov 16
#EconTwitter @MirabelleMuuls, @mondpanther, Ulrich Wagner, and I have a new working paper "Does Pricing Carbon Mitigate Climate Change? Firm-Level Evidence from the European Union Emissions Trading Scheme. The answer: Yes! At least in this context. https://t.co/3KCV7BB1CB
Mon Nov 16
Companies Can No Longer Dodge Climate Risks as U.K. Raises Bar @AkshatRathi in Bloomberg Green @climate With comment @bencaldecott - Director of the @UniofOxford Sustainable Finance Programme https://t.co/P1ASDNZtpK
Fri Nov 13