Oxford University Business Economics Programme
At OUBEP, we facilitate a unique space to explore economic theory and its applications to allow individuals to create strategic impact in their organisation. Despite the cancellation of the summer programme, we have been able to create new formats to allow for this conversation to take place, on relevant topics and informed by frontier research.
Our Topical Economics Programme (TEP) event in March this year, "Mind the Gap! The Economics of Diversity" coincided with International Women's day. We discussed the different types of diversity gaps, asked how prevalent they are and how costly they are for individuals, companies and economies, particularly in terms of what they cost to innovation and decision making.
You can watch the highlights of this event here.
We held six breakfast lectures on The Economics of a Pandemic. from May to July. The series presented frontier research from the Oxford University Department of Economics and guests on the impact of Covid-19 on the economy. From the effect on the labour market, to start-up employment, as well as the economics of Covid testing and how the pandemic will impact Growth and inequality.
The Oxford University Business Economics Programme is an intensive, two-week development experience for the next generation of senior leaders.
By combining high-calibre academic tuition, industry-leading keynote speakers, and a diverse group of delegates, OUBEP creates a dynamic space to explore economic theory and applications which can be used to create strategic impact.
OUBEP: The Ultimate Leadership Accelerator
Foster a new way of thinking
Broaden Economic Perspective
Establish a first class network
Faculty
Course Tutors: Faculty members from the Department of Economics at the University of Oxford support individual learning throughout the programme and facilitate discussion and analysis.
Lecturers: First-class economists selected from a variety of academic and industry-based organisations expand on theoretical ideas and provoke new thinking.
Guest Speakers: Distinguished industry-leading keynote speakers join the programme in the evenings to provide topical examples of economic theory in practice. Previous speakers have included representatives from the European Central Bank, the European Commission, The Economist, major infrastructure projects, pharmaceutical companies and a variety of NGOs.
Delegates
Delegates are carefully selected to create a diverse and international forum bringing perspectives and experience from every sector and continent.
They are typically high-potential business executives and senior decision-makers in policy-making and NGO roles, who have a minimum of five years' leadership experience.
Latest Tweets from @OUBEP
Today's lecture in #EconomicsofaPandemic series by @MSchularick is at 1.30pm BST. It's the last one of the series, the ☀️ is shining so we won't mind if you're listening from the garden with a cool drink in hands! (You might need one when looking at the cost of pandemics!)
Fri Jul 31
#COVID-19 is the 2nd major crisis to hit the Eurozone in a decade. @MSchularick @LauBooneEco & @adam_tooze talk to @gilliantett from @FT about what this means for Europe. We'll ask that and more to Moritz on Friday in our #EconomicsofaPandemic series 📺https://t.co/OiG7Y9Ftpe
Wed Jul 29
At 4pm today join @camjhep and Prof David Vines (@INETOxford) to discuss the need for international cooperation so that all countries can undertake massive fiscal response to the #economic collapse caused by #COVID19. https://t.co/4BPCD5gXFZ
Tue Jul 28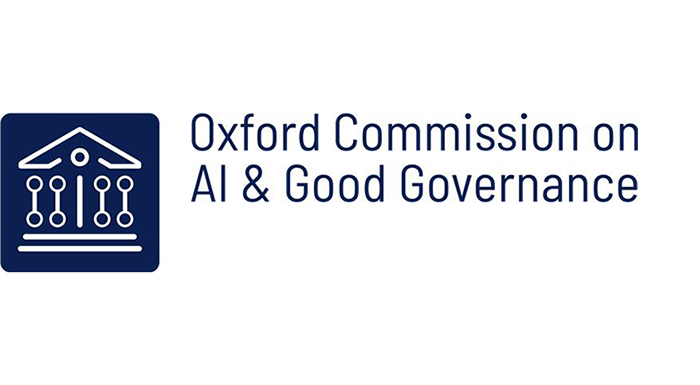 Today we launch the Oxford Commission on AI & Good Governance, to advise world leaders on effective ways to use Artificial Intelligence and machine learning in public administration and governance #OXCAIGG https://t.co/iPjlqMnSJa https://t.co/UrJnEVgCCS
Tue Jul 28
🚨Last week of July! Which means the end of our #EconomicsofaPandemic series. For our last lecture, we welcome @MSchularick to ask the question "How do we pay for it?" Moritz will discuss the financial cost of crises and pandemics. Still time to sign up> https://t.co/OwWxfrT4H8
Mon Jul 27
..#OUBEP Senior tutor @SedlacekPe follows up from his lecture a few weeks in #EconomicsofaPandemic in this short but brilliant 🎙️ segment on @ABCaustralia with @SamPCrosby from @McKellInstitute Listen 🎧 here 👇 https://t.co/dd6PxCAt2c
Wed Jul 22
..We're live in 30mins with @GUlyssea on Growth and Inequalities after the Pandemic. Get your coffee ready! #EconomicsofaPandemic #OUBEP https://t.co/vniAQ0HbU5
Fri Jul 17
🎧 @APFerrero shares some insights on the @finding_genius podcast on the Impact of #covid19 on the Global economy https://t.co/r88OExT0CF
Thu Jul 16
Friday's lecture by @GUlyssea will have some interesting links with @SedlacekPe ' s one on the impact of #COVID19 on #smallbusiness You can read his paper here https://t.co/8TSs6F00w6
Thu Jul 16
Our #EconomicsofaPandemic series continues this Friday with @GUlyssea on Growth and Inequalities in the context of #COVID19 Here's a quick pre-read on the topic https://t.co/oJT7oQ25z3
Tue Jul 14
#COVIDConversations Live: Oxford's COVID-19 Government Response Tracker https://t.co/glPPaubLsb
Wed Jul 08